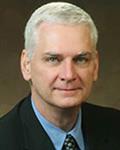 Donald J. McSweyn, M.D., MBA, FACP, FACC, FSCAI is a board-certified cardiologist who is especially interested in the treatment and prevention of coro­nary artery disease. He received a bachelor's de
...
Recent reviews
All all staff are very cordial Dr MCSWEYN is very concerned & detailed in his explanation of your cardiovascular problem
These people know what they're doing would recommend them to anyone.
Doctor very nice and knowledgeable. I feel comfortable having him as a part of my Healthcare team.
In-network insurances
98% of patients have successfully booked with these insurances
Location
PMG Cardiology - Leavenworth
3550 South 4th Street, Suite 115. Leavenworth, KS , USA
-05:00 Central Daylight Time