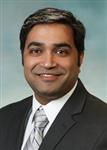 Prashanth Katrapati, M.D., FACC, FSCAI is a cardiologist who is fellowship trained in interventional cardiol­ogy. He has expertise in coronary, peripheral and structural heart intervention. Dr. Katra
...
Recent reviews
I Like Dr.Katrapati very well, he is very thorough, and very pleasant, couldn't ask for better!!!!
Dr. Katrapati was excellent to visit with. Fully explained everything.
Liked the dr and staff friendly and having the dr order a scan to get a base line on me
In-network insurances
98% of patients have successfully booked with these insurances
Locations
PMG Cardiology - Leavenworth
3550 South 4th Street, Suite 115. Leavenworth, KS , USA
-05:00 Central Daylight Time
PMG Cardiology - Kansas City
8919 Parallel Parkway Suite 580. Kansas City, KS , USA
-05:00 Central Daylight Time