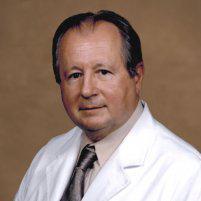 Dr. Lukac has been serving the Orange County community for over 40 years, providing the most advanced eye care available with a sincere compassion towards the well-being of each of his patients. Dr
...
Recent reviews
Awesome service! Everyone was friendly ant attentive from the time I made my appointment. Doctor Lukac has a sweet sense of humor and lots o... See More
We have been going to Dr. Lukas for years. Very knowledgeable in all aspects of the eye. Helped save my vision after a high blood pressure stroke.
In-network insurances
98% of patients have successfully booked with these insurances
Experience
1990 - 1991
Georgetown University (Residency)
Washington, DC
Locations
Tayani Institute - Brea
380 W. Central Ave #300. Brea, CA , USA
-07:00 Pacific Daylight Time
Tayani Institute - Laguna Hills
23521 Paseo de Valencia, #309. Laguna Hills, CA , USA
-07:00 Pacific Daylight Time
Tayani Institute
653 Camino de los Mares, #103. San Clemente, CA , USA
-07:00 Pacific Daylight Time