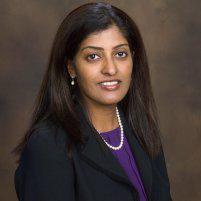 Asha Nuthi, DO, is a board-certified ophthalmologist who specializes in the latest clinical advances for treating retinal disease, so she can help patients preserve their sight. She cares for patients
...
Recent reviews
I was referred to DR Asha Nuthi from my Ophthalmologist when my cataracts needed attention, and I remain in her care because she is so detai... See More
I just love my dr Asha Nuthi and her assistant, so happy to be in her care.
I have been seeing Dr Asha Nuthi for several years now. She is always pleasant and professional. She listens to my complaints and opinions b... See More
In-network insurances
98% of patients have successfully booked with these insurances
Location
Tayani Institute - Oceanside
3621 Vista Way. Oceanside, CA , USA
-07:00 Pacific Daylight Time