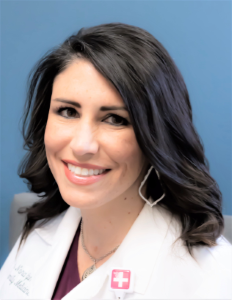 Dr. Nora P. Gomez is a board-certified Family Physician and has been a diplomate of the American Board of Family Medicine since 1999. She has been in private practice in the Kansas City area for the p
...
Recent reviews
Both Dr. Nora Gomez and Andrea Rose are very kind and caring. Dr. Gomez has been my provider for over 5 years and wouldn't change unless nee... See More
Dr Gomez was very attentive to listening to my concerns and prescribed a course of action with a return visit in 3 months.
My first visit and it went very well. Very thorough and detailed. Great atmosphere, Dr. Gomez was A1+. Thanks, Mike
In-network insurances
98% of patients have successfully booked with these insurances
Location
St. Joseph Family Medical Care(SJFMC)
1004 Carondelet Dr. Ste 440. Kansas City, MO 64114, USA
-06:00 Central Standard Time