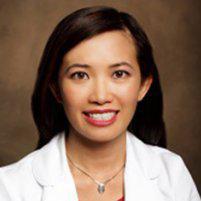 As a trusted professional Dr. Ann Tran has been practicing in Orange County, specifically in Laguna Woods and Mission Viejo, since 1998. She received her Bachelor in Science from the University of Cal
...
Recent reviews
This operation is a perfect example of how an office should be run. Starting with the front desk representative who coordinates and makes su... See More
This Place is Great! There was a mix-up with my appointment, (my fault), but they got me in any way. The intern I saw first was very nice an... See More
Dr Tran and her team the the Laguna Hills office are the best. Great staff and very knowledgeable. Would highly recommend.
In-network insurances
98% of patients have successfully booked with these insurances
Locations
Tayani Institute - Mission Viejo Plaza
26691 Plaza Dr., #250. Mission Viejo, CA , USA
-07:00 Pacific Daylight Time
Tayani Institute - Laguna Hills
23521 Paseo de Valencia, #309. Laguna Hills, CA , USA
-07:00 Pacific Daylight Time
Tayani Institute
653 Camino de los Mares, #103. San Clemente, CA , USA
-07:00 Pacific Daylight Time