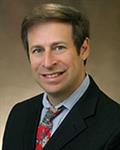 Dr. Appelbaum is a board-certified neurologist with more than eighteen years of experience. He is a member of the American Medical Association and American Academy of Neurology. Dr. Appelbaum is al
...
Recent reviews
Dr. Applebaum is knowledgeable and friendly. I never have to wait more than 15 minutes to be seen. Would highly recommend.
The information I recived was very easy to understand. All questions were answered with patients. I felt very good about my visit.
I have been coming here for over 22 years. While my diagnosis was what I wanted, Dr Appelbaum and his staff have been great. I wouldn't go ... See More
In-network insurances
98% of patients have successfully booked with these insurances
Locations
PMG Neurology - Shawnee
7255 Renner Road. Shawnee, KS , USA
-05:00 Central Daylight Time
PMG Neurology - Kansas City
8919 Parallel Pkwy, Suite 440. Kansas City, KS , USA
-05:00 Central Daylight Time